Class IV laser IN Nashua NH

The wavelength of the laser used in Class IV laser therapy in Nashua penetrates deeper and more efficiently than the Class 3 laser allowing it to pass energy to the nerve, muscle, ligament, and tendon tissue in a short amount of time.
---
tissue regeneration in Nashua NH
A Class IV laser increases tissue regeneration which is why you heal faster but it also accelerates soft tissue and bone repair. This kind of laser therapy can also improve nerve regeneration & function as well as impact your cells to increase cell metabolism, enzymatic responses, collagen production, and promote angiogenesis (the creation of new blood vessels).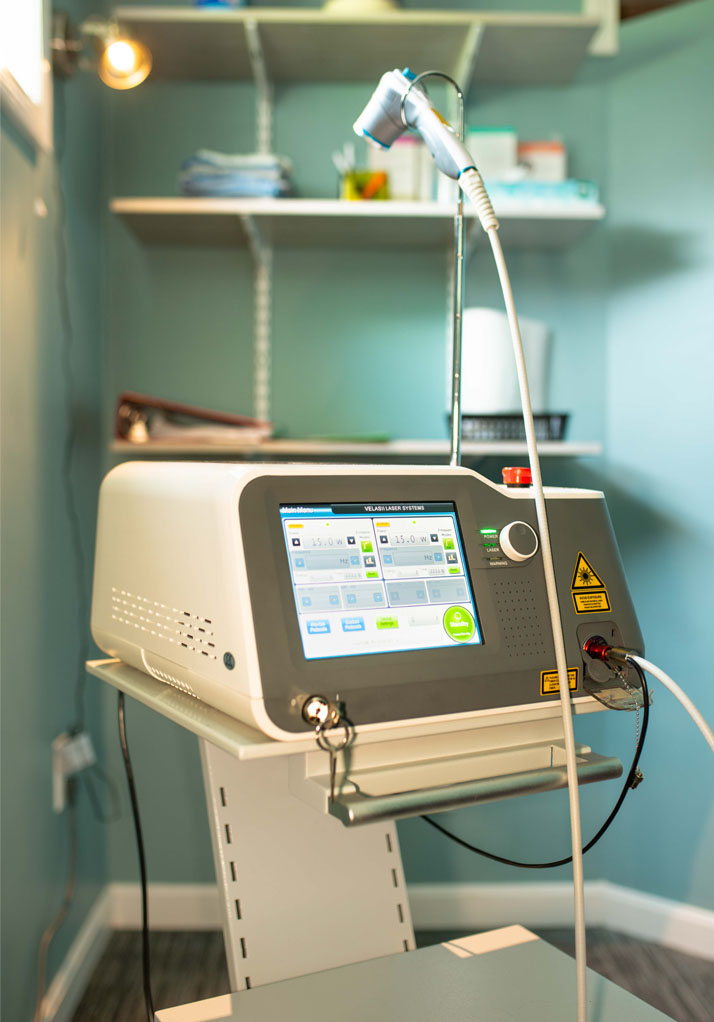 OFFICE HOURS
---
Monday
8:00am - 6:00pm
---
Tuesday
8:00am - 6:00pm
---
Wednesday
8:00am - 6:00pm
---
Thursday
8:00am - 6:00pm
---
Friday
Closed
---
Saturday & Sunday
Closed