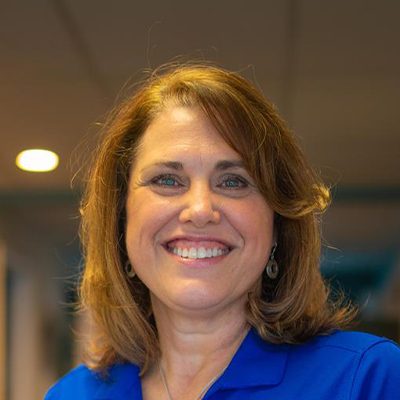 Chiropractor
Jerrilyn Sullivan, D.C.
My mission is to help as many people get out of pain so they can start living again. Over the years, I have grown frustrated with our 'sick-care' system, which has been focused on reducing symptoms with medications while never addressing the problem.
This is no different than a doctor telling a patient to take painkillers for foot pain caused by a pebble in their shoe when physically removing the pebble is the obvious solution.
Today, most people go for a quick fix with Aleve, Ibuprofen, painkillers, and cortisone shots. When those quit working, they are told to get surgery. This is no different from the pebble in the shoe earlier. Many surgeries could be avoided if the cause of the pain was managed earlier. We can help so many patients because of the new, cutting-edge treatments and other types of providers I work with to treat complex cases.
My passion for treating pain started due to my life experience as a chronic headache sufferer. I had daily headaches and often would have to cancel everything and lay down in a dark room to recover. Everything changed after someone suggested that I see a chiropractor for my headaches.
I thought they only treated lower back pain. Still, after suffering for years with these debilitating headaches where my doctor would only prescribe pain medication, I figured I would try it. It turned out that I had a severely pinched nerve in my neck that was causing my headaches. When this pressure was relieved, my headaches disappeared, and so did the pain in my hip.
At that point, I knew this was the career path for me. I worked as a research assistant for autoimmune diseases but quickly changed everything and applied to Sherman College of Chiropractic. Chiropractic saved Dr. Sullivan's life, but she wanted to create the ultimate clinic for treating all types of pain. That is when she teamed up with medical and physical therapy providers so they could help more patients suffering from chronic pain.
Over the years, she has added new technology to eliminate pain. She finds that most of her patients improve with these new therapies when combined with chiropractic and physical therapy. However, she often refers to a medical colleague who offers joint rejuvenation therapy for those who have passed the point of no return. This is a new type of therapy available in the USA but has been around for years in other countries.
When Dr. Sullivan isn't in the office helping patients eliminate their chronic so they can live their lives again, she spends time with her family. When the weather permits, she loves to be outside. She has a large family with 9 adult children and their dog Kegan. Their kids have been getting adjusted since birth and her practice will soon be adding one of her sons as a practicing partner. Her family is multi-generation New Englanders, and they are die-hard fans of the Patriots, Red Sox, and Celtics.
As a clinician, I know that mastery is something that none of us achieve but strive to keep learning. I have become proficient in my different chiropractic and physiotherapy rehabilitative techniques because it's a passion of mine. I also am very aware of what other treatments exist for my patients. Therefore, I know when to make appropriate referrals to those specialists.
Needless to say, I will be looking forward to seeing you soon,
Dr. Sullivan D.C.
---
TECHNIQUES:
Chiropractic: Impulse IQ (machine assisted), Diversified, Flexion/Distraction, Gonstead, Palmer Method, Thompson Drop, Extremity
---
SOFT TISSUE:
Class IV Laser
---
REHAB:
Physio Therapy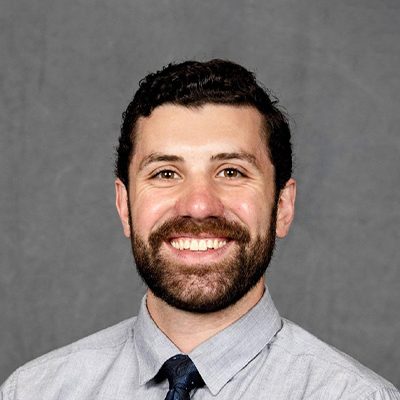 Chiropractor
Noah Gosselin, D.C.
We are pleased to announce the addition of Dr. Noah Gosselin to Main Street Chiropractic. Dr. Noah recently graduated Cum Laude from Sherman College and brings with him the latest advancements in chiropractic care. He is currently accepting new patients.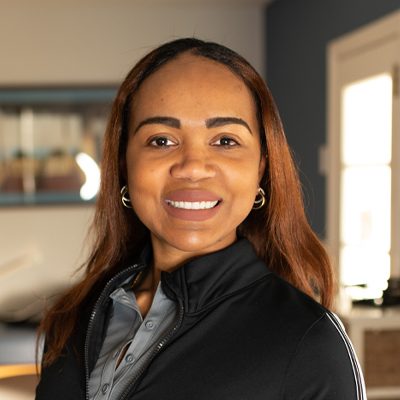 Family Nurse Practitioner
Melissa R.P. Teixeira-Palmer, F.N.P.
Melissa R.P. Teixeira-Palmer is an AANP board certified Family Nurse Practitioner. She was born and raised in Massachusetts by two amazing Cape Verdean immigrant parents, alongside her sister and two brothers. She currently lives in Massachusetts with her wonderful husband, Nassive.
She received her second Bachelor's degree in Nursing from the University of Massachusetts Boston in 2015, her Masters in Nursing in 2018 from UMASS Boston and her Doctorates of Nursing Practice in 2021 from UMASS Boston.
Prior to working in regenerative medicine, Melissa worked as a registered nurse for over a decade in various healthcare settings (i.e. long-term care, short term rehab, medical-surgical, psychiatry, pediatric and adult home care, etc.). She continues to work in the healthcare industry, focusing mostly on aesthetics, regenerative medicine and health and wellness modalities, and she continues to expand her knowledge and skillset. She has a passion for helping others and giving her patients the guidance and support to strive for the best quality of life, while feeling and looking great in the process. She looks forward to the opportunity to do the same for you!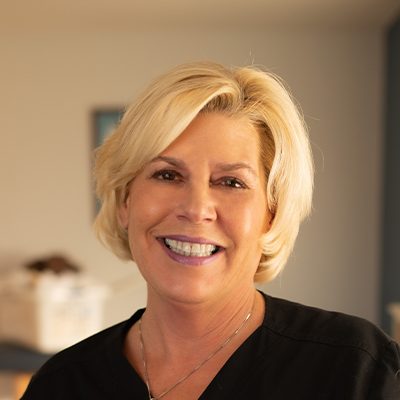 Donna came to work at Main Street Wellness & Chiropractic after being a patient for many years. She brought with her years of experience in back office management as well as bookkeeping experience. In her spare time she enjoys running her skincare business, working out, loving on her dog Buddy but most of all time with her family.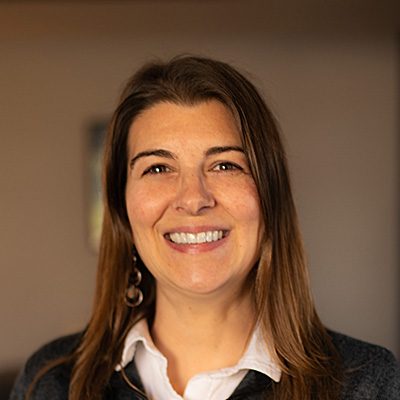 Business Manager
Kristie C.
Kristie has been a patient of the practice for many years. She has a 15 year old son and lives on a small farm with her dog Juno and lots of farm animals, especially chickens. She brings with her years of management experience and insurance knowledge. She has been in the Health and Wellness field for many years and it's her passion to help people live their best lives.
Marketing/Training Manager
Rebecca U., C.A.
Rebecca started at Main Street Wellness on December 6, 2021. She is our Marketing/Training Manager. She also runs a photography business on the side capturing weddings, engagements, family shoots and so on. In her spare time you will find her recording music, exploring with her dog Charcoal, or hanging out with friends and family.
Chiropractic Assistant
Jeel P., C.A.
Jeel graduated with a Bachelor of Sciences in Biotechnology from UMass Lowell in May 2022. She is also an EMT and has experience in the healthcare industry. She hopes to pursue a master's in physician assistant studies. Her hobbies include painting and going on excursions with her friends and family. Additionally, she is also fluent in Hindi and Gujarati.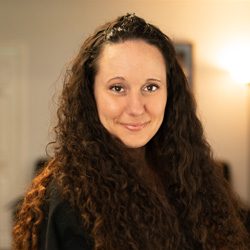 Chiropractic Assistant
Monique K., C.A.
Monique brings to the practice 20 plus years of experience in the medical field. She is a lover of beautiful crystals, in her spare time she enjoys making jewlery and selling them at craft shows and fairs throughout the state. She also enjoys metal detecting and spending time with her husband and three beautiful children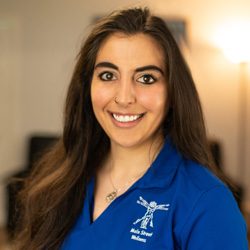 Patient Case Manager
Mariah A.
Mariah brings to the practice a lot of upbeat positive energy. She has been in the health and fitness field for over 12 years now. She has her National Academy of Sports Medicine certification and is currently working towards becoming a Corrective Exercise Specialist. In her spare time she enjoys lifting, hiking, and watching the Celtics win.
OFFICE HOURS
---
Monday
8:00am - 6:00pm
---
Tuesday
8:00am - 6:00pm
---
Wednesday
8:00am - 6:00pm
---
Thursday
8:00am - 6:00pm
---
Friday
Closed
---
Saturday & Sunday
Closed